What is the difference between the G series and SE series?
For growers who are working within a limited budget but require high returns, the G Series is the best choice.
The G Series features Bridgelux diodes, while the SE Series is equipped with Samsung diodes. Both of these brands are well-known in the industry and are considered reliable. Samsung is renowned as a leading diode manufacturer, while Bridgelux is a local American manufacturer with 21 years of experience.
In the picture below, we have listed the data for both the G-Series and SE-Series.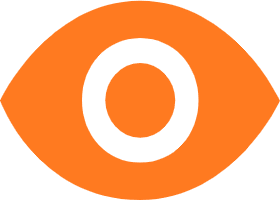 Want to compare their data? Just click here! 
Top Features:
Maximize Your Yield with Uniform and Efficient Growth: The G8600 LED grow light delivers unmatched performance with its unique 8-bar design and 2968 high efficiency diodes. With a PPE of 2.8umol/J and 860 watts of power, you'll get uniform and comprehensive canopy coverage for commercial or personal growth. Say goodbye to uneven growth and wasted space with the G8600.
Grow Smarter with Full Spectrum and Dimmable Lights: The G8600 LED grow light provides full spectrum lighting (3200-4200K,4800-5000K,650-665nm) ideal for all stages of plant growth. With 10-100% dimming capabilities, you can easily adjust the intensity for each growth stage and save on growing costs. Whether you're growing from seed to harvest or maintaining mature plants, the G8600 has got you covered.
Daisy Chain Dimming for Efficient Growing: With the dimming daisy chain feature, growers can connect up to 60 G8600 grow lights and dim them at the same time. Perfect for commercial and home growers, this feature provides maximum efficiency and convenience. Ideal for horizontal and 4×4 foot vertical tillage, growth racks, 5×5 grow tents, dwc and hydroponics, the G8600 is a versatile and efficient solution for all your growing needs.
Effortless Cooling and Long-Lasting Performance: The G8600 LED grow light boasts a bar style grow design and aluminum heat sink on the back that promotes better air circulation and heat dissipation. The removable driver and 6.6-foot power cord ensure the longevity of your grow light by reducing ambient heat in the grow space. With waterproof coating on the LED diodes, you can grow worry-free in any conditions. Say hello to effortless cooling and long-lasting performance with the G8600.