HIGHT LIGHT EMISSION: The Spider Farmer SF300 led grow light uses 192 Osram diodes to provide a light output of 74.92umol/S. It consumes only 33 watts of power, which is lower energy and power costs than T5 fluorescent bulbs. It has a beam angle of 120°, increasing the concentration and density of light, making it ideal for growing vegetables.
FULL SPECTRUM LIGHT: SF300 has the full spectrum needed for vegetable growing, including 660-665nm (red), 730-740nm (infrared), 2800K-3000K (warm white), 4800-5000K (blue). These spectra facilitate vegetable germination, flowering, fruiting, plant chlorophyll synthesis and photosynthesis.
LONG LIFE AND SIMPLE DESIGN: High quality diodes emit very little heat and have a life span of up to 50,000 h. The SF300 is coated with a moisture resistant coating to protect the light from operating at optimal levels. Plug and Play. Simply plug into the power supply, no need to change the driver or fix it to any fixture. The slim design and cool operation make it perfect for growing anywhere, such as closets, shelves or countertop growing.
5-YEAR WARRANTY: We offer a 5 year after sales service at our UK repair center. Please make sure you buy an authentic Spider Farmer led grow light from the official website, this high quality grow light can really improve the yield. If you have any questions, please feel free to email us.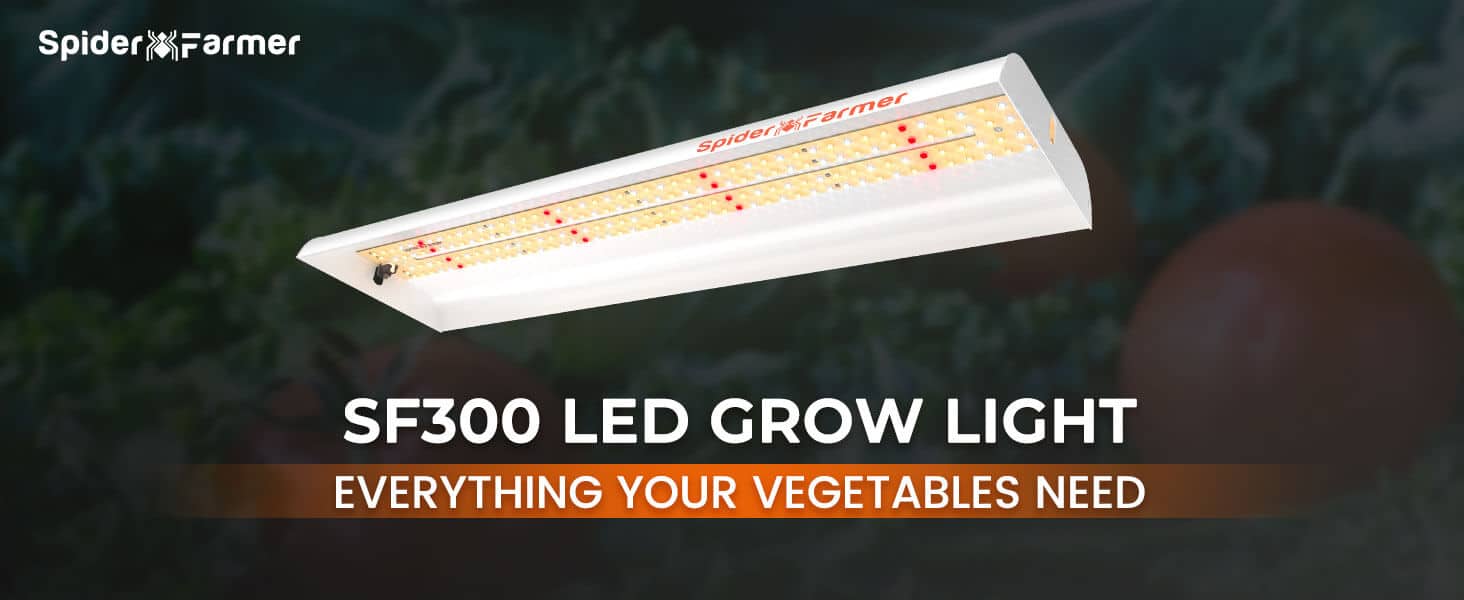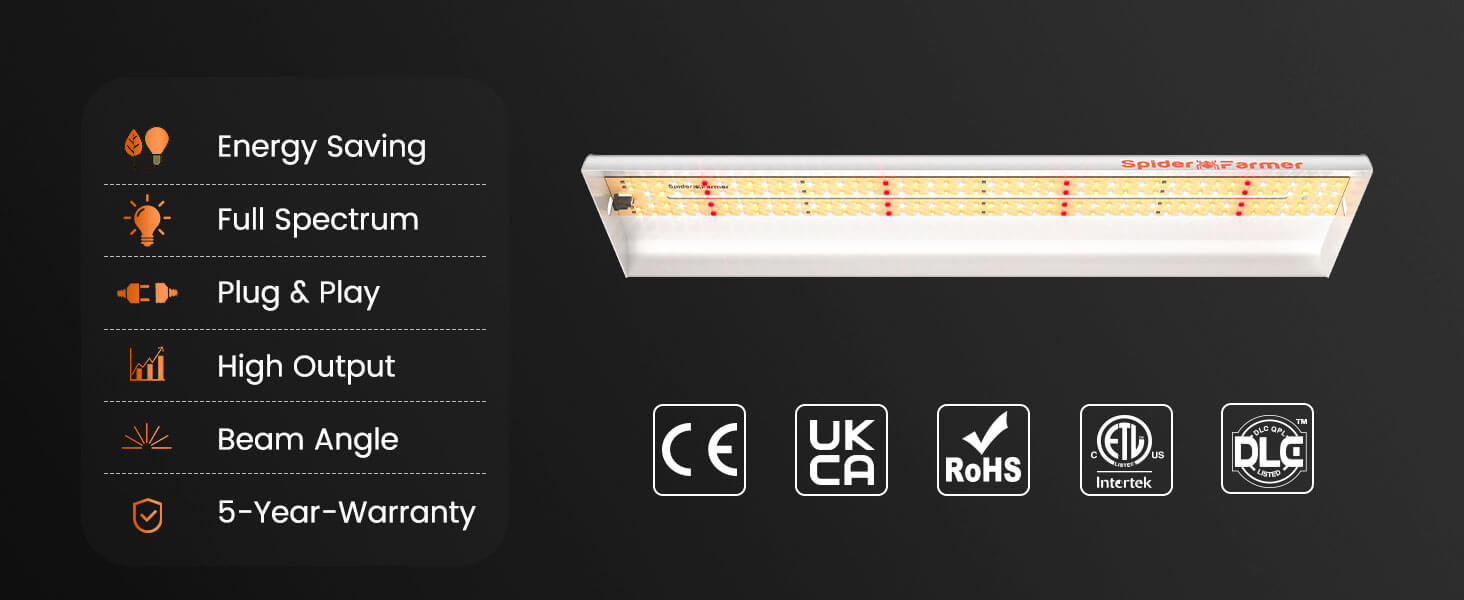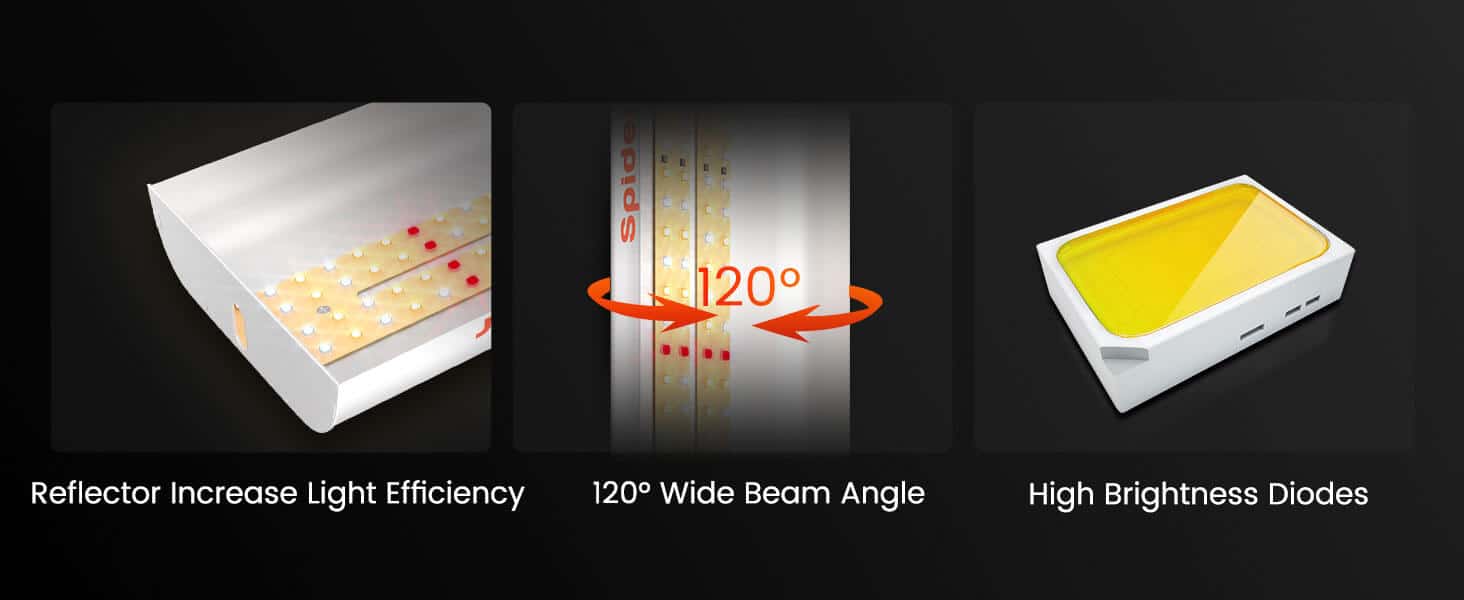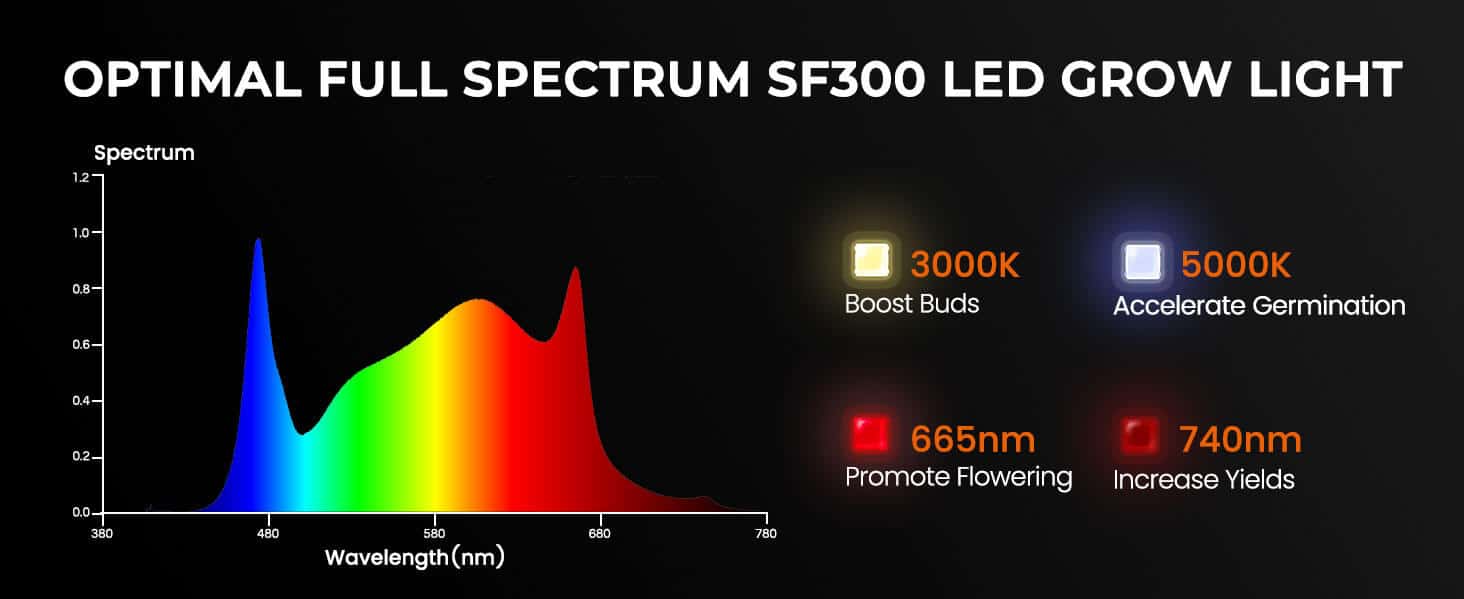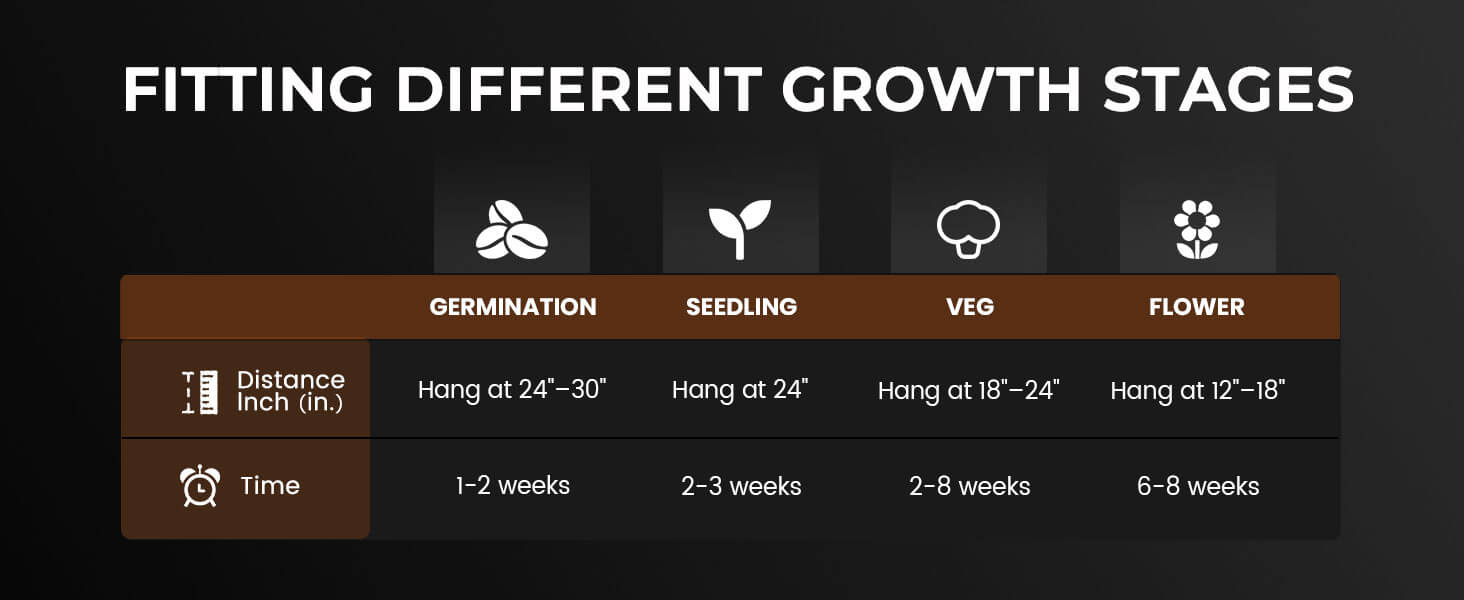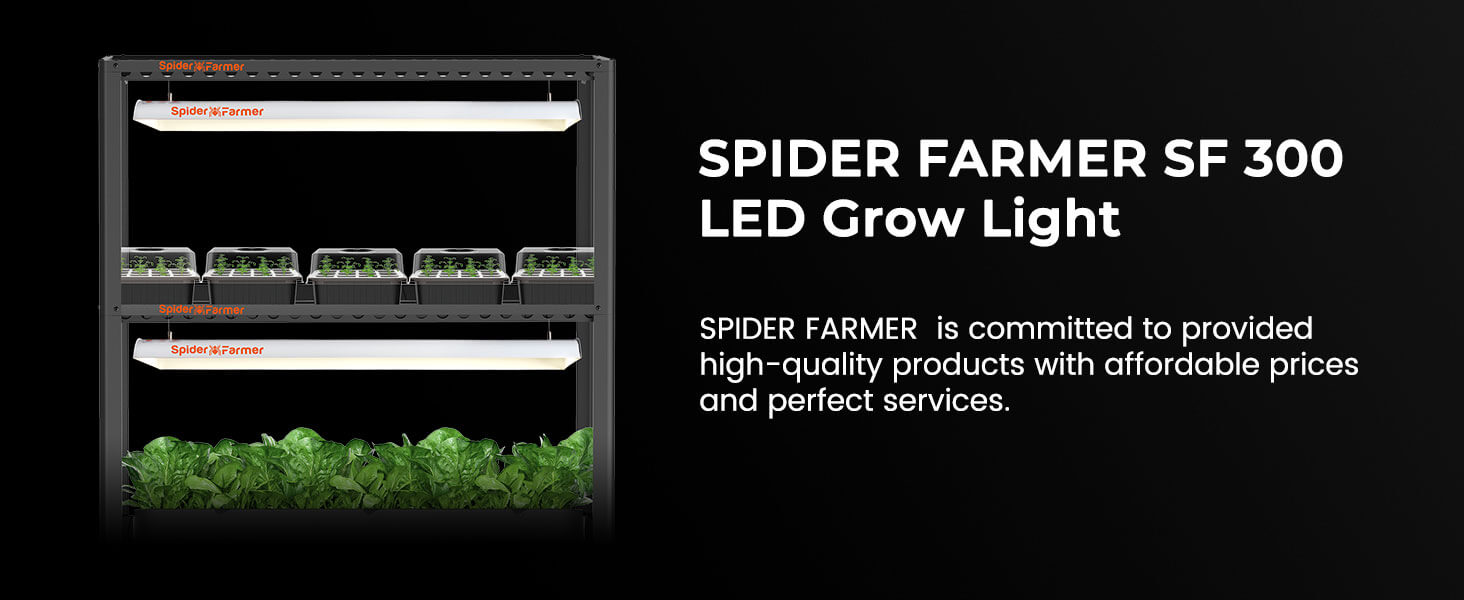 Specification
SF300
Spectrum
660-665nm,730-740nm,2800K-3000K,4800-5000K
Par Value

74.92

umol/S
Lumen

4757Lm±5%@AC120V; 4812Lm±5%@AC240V

Power draw

32.77W±5%@AC120V; 33.47W±5%@AC240V

Light Size
600*150*35.4MM
Package Size
731*208*87MM
Gross Weight
1.272KG
DB
0dB
Input Voltage
AC100-240V
Amp

0.4823A@AC120V 0.2953A@AC240V

Frequency
50-60HZ
LED
192pcs
Coverage
60 x 76cm