What is the difference between the G series and SE series?
For growers who are working within a limited budget but require high returns, the G Series is the best choice.
The G Series features Bridgelux diodes, while the SE Series is equipped with Samsung diodes. Both of these brands are well-known in the industry and are considered reliable. Samsung is renowned as a leading diode manufacturer, while Bridgelux is a local American manufacturer with 21 years of experience.
In the picture below, we have listed the data for both the G-Series and SE-Series.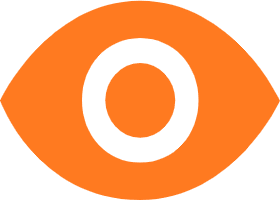 Want to compare their data? Just click here! 
Top Features:
UNLEASH YOUR PLANT'S FULL POTENTIAL: The Spider Farmer G5000 LED grow light's extended light bar design provides uniform coverage, solving the problem of uneven growth at the edges of your cultivation area. With 1680 high-efficiency LEDs, it draws only 480 watts of power and achieves an impressive PPE of 2.8 umol/J, covering a 4×4 ft area of high-yielding growth.
ADVANCED FULL SPECTRUM FOR EVERY STAGE: The G5000 LED grow light is a full spectrum powerhouse (660-665nm, 3200-4200K, 4800-5000K) that provides different wavelengths of light, perfect for every stage of plant growth, from seed to harvest. Whether you're a professional grower or a beginner, the G5000 has got you covered.
THE IDEAL LIGHTING SOLUTION: The G5000 LED grow light features a dimming knob, allowing you to adjust the brightness from 10-100% to meet the unique needs of your plants. The daisy chain function makes it easy to connect up to 60 grow lights for synchronized dimming. The G5000 is frequently used in commercial grows, such as horizontal and 4x4FT vertical tillage and racks, grow rooms, home grows (4x4FT grow tents), DWC, and hydroponics.
LONG-LASTING, SAFE OPERATION: The detachable driver and waterproof LED diodes protect the G5000 LED grow light from ambient heat and moisture, extending its lifespan. With the Spider Farmer G5000, you can grow your plants safely, even in wet conditions. Say goodbye to uneven growth and hello to healthy, bountiful yields.